St. Elizabeth Seton English school (SESES) is an English as a Second Language learning program for youth, Ages 5 to 15.  It is modeled after and adapted from the popular and effective American St. Elizabeth Ann Seton Catholic Homeschooling program made for American youth.  The American program is accredited and includes all subjects to help American youth pass the equivalence of public school programs in the USA without going to public school.   What is most important is that it focuses on the values of family first and Christian faith as a foundation for its youth education.  Just like the American St. Elizabeth Ann Seton home-school program, SESES seeks to unite the Catholic faith, family and Christian values as a foundation to its education program.  However, unlike the American program, SESES is focused specifically on the English curriculum, and adapts it for youth whose English is a second language.  This English curriculum was created with discipline and love for youth in mind.  English literacy is important in places around the world where children need to learn English to help them practically for their future.  They need a sense that English is their own language too.  By adapting and sharing this Christian love for youth inspired English learning program, SESES seeks to benefit youth around the world with the Native English in a Native English home environment to help them discover English also as their own.  To learn more about our method, click here.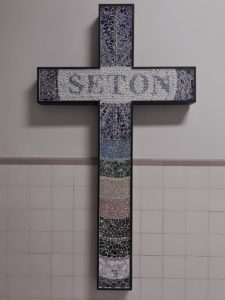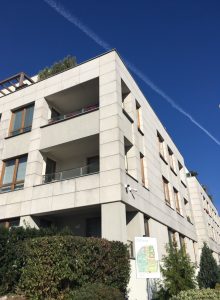 Magdalena Golebiowska is the visionary for bringing a new Catholic based English school to children and youth in Poland.  Magda is from Central Poland and studied economics in Warsaw.  Her interests are fashion, bicycling, health food and psychology.  But, her most important devotion is to God and faith.
Magda traveled often to and studied English in the USA.  While there, she was impressed by their method of English teaching.  She enjoyed the lessons because they talked a lot, created fun activities and had classes that were never boring.
One day while back in Poland, Magda was praying in Czestochowa and felt called to connect her faith to English youth education.  She noticed the need was lacking and decided to do some research.  She consulted with an American English professor friend who was creating an English school, NativeEnglishSchool.PL.  James suggested naming the school after a native English speaking saint and recalled the popular American Catholic homeschool program, St. Elizabeth Ann Seton School. He suggested a focus on its English program and to tailor it for use with Polish children and youth.  This fit Magda's vision.  St. Elizabeth Ann Seton was a great American Educator with a love for children.  Magda recognized this connection with her prayer and was inspired to make this concept and school her passion.  It is her hope to bless the children, youth and families of Poland with this effective faith inspired native English curriculum.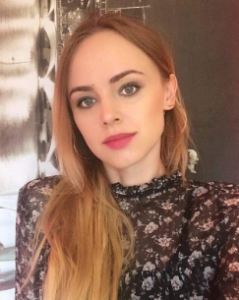 James Bohrer, originally from Northern Ohio, USA, is the founder and owner of Englishservices.PL and NativeEnglishSchool.PL.  He originally attended a teacher training course; and, since, has served several years as an ESL and English Composition professor.  James has worked in many other fields throughout his life, including being the broker of a real estate firm, serving in the US military, being a student of theology and traveling around the world as a missionary. He decided to stay in Poland due to his love for the Polish people and their culture.
While in Warsaw, James noticed many people's need and desire to improve their English, whether it be for business, travel, social, university studies or any reason.  He also noticed the need for better quality native English lessons and services to better provide for these needs.  He has decided to create these services and make English more enjoyable to learn for this reason. 
For some time, James was thinking about how he could add an English school service not just for adults, but also for Polish children and youth.  James' friend, Magdalena, approached him one day with the idea of uniting faith with English teaching to Polish children and youth.  James suggested the idea of finding a native English speaking saint for a name and recalled the widely known educator Saint in his country, St. Elizabeth Ann Seton.  He has known personally many American families who utilize the popular and effective St. Elizabeth Ann Seton homeschooling program to home-school their kids.  He has also helped these families teach their kids.  He realized this could do well for English teaching for Polish youth, focusing specifically on the English curriculum and tailoring it for their needs.  
With this idea, James proceeded to create St. Elizabeth Seton English School in Poland and SetonSchool.PL to facilitate this American style faith based English school service for Polish children, youth and families.